Who we are . . .
We are a Great Commission church (Matthew 28:19-20).
As a global community of faith, we are commissioned to take the good news of life in Jesus Christ to people everywhere and to spread the message of scriptural holiness (Christlike living) across the lands.
What we do . . .
We strive to express the compassion of Jesus Christ to all persons along with our personal commitment to Christlike living.
While the primary motive of the church is to glorify God, we are also called to actively participate in His mission – reconciling the world to himself.
Our core values . . .
We sum up our core values with the simple phrase:
Passion for God,
Compassion for People
​
Creating bridges to the lost and hurting
Cultivating Biblical discipleship
Caring for all generations
Our staff . . .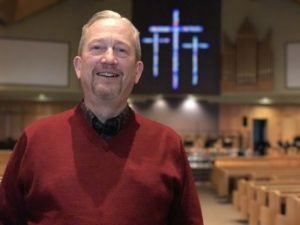 Tim Pusey, Senior Pastor E-mail Pastor Tim Here
My wife Cindy and I came to Idaho and to Valley Shepherd in November of 2007. Originally from Ohio, I did undergrad work at Trevecca Nazarene University in Nashville, Tennessee, masters degree at Nazarene Theological Seminary in Kansas City, and later completed a Doctor of Ministry degree from Trinity Evangelical Divinity School in Evanston, Illinois. Since 1980 we've served in five different churches in California, Ohio, and Missouri before coming to Idaho. We raised three children, now all married, so we also have nine beautiful grandchildren! I enjoy bicycling, walks at the beach, gardening, friends, and my family!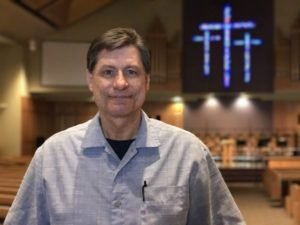 Rick Garmon, Associate Pastor E-mail Pastor Rick here
Originally from Iowa, I came to serve at Valley Shepherd in 2017. My work here centers on Adult Ministries, Small Groups, Discipleship and Visitation. My wife, Karen, and I have three grown children and four grandchildren. We love taking walks together, watching sports, camping and most importantly, spending time with family.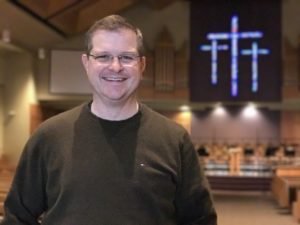 Stephen List, Worship Arts Pastor E-mail Pastor Stephen Here
Our family moved to the Treasure Valley in August 2013 when my wife Elizabeth took a teaching position at NNU. In February 2014, the Lord led me to accept the call to Valley Shepherd as Worship Pastor. Leading God's people in dynamic times of musical worship is my passion. I grew up in California and Washington, attending Azusa Pacific University where I earned a degree in Music Education. In 2008, I earned a Master's Degree in Worship Leadership from Western Seminary and am currently working on a Master's Degree in Music Education from the University of Florida. Since 1996, we have served in three churches in Southern California and Portland, Oregon. We have two wonderful children, Natalie and Jacob. I enjoy cooking, entertaining, bike riding, hiking, and technology. We are blessed to be a part of this church family!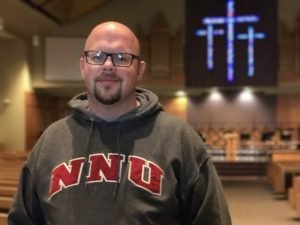 Bob Westfall, Children's Ministries Pastor E-mail Pastor Bob Here
My wife Stacy and I both grew up in Bend, Oregon. I received my undergrad and Master of Divinity degrees from Northwest Nazarene University. After serving 14 years on staff at Bremerton Nazarene, in 2015 I was called to Valley Shepherd to serve as the Children's pastor. I am passionate about seeing families grow deeper in their relationship with Jesus. We have a son, Greyson, and a daughter, Lucy-Jo. I love technology and spending time with my family.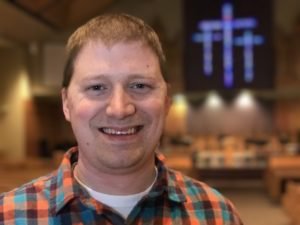 Zach Carpenter, Youth Ministries Pastor E-mail Pastor Zach Here
I moved my family to the Treasure Valley in November of 2015 to serve as youth pastor at Valley Shepherd. I received both my undergraduate and Masters in Spiritual Formation from Northwest Nazarene University. My heart is for seeing junior high and high school students come to know God in a life changing way and discover how much He loves them. Further, I'm passionate about journeying with parents of junior high and high school students, and helping equip and resource them for the task of raising their children to know God.

Timothy Barrett, Administrator E-mail Timothy Here
I am a native of Boise, Idaho and graduated from Boise State University with a degree in Economics. I have spent 35+ years in the area of education teaching in classrooms and online in Christian school settings. Along the way I spent about 10 years working at a non-profit credit counseling agency, 8 of those years as president of the organization. I grew up in the Nazarene church, attending Boise First Church, and I am thankful that God brought me and my 3 boys to Valley Shepherd at the right time in our lives. My 3 boys demand most of my attention which I thoroughly enjoy!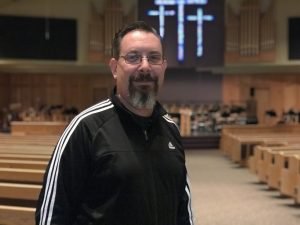 Chris Danker, Facility Manager Email Chris here
Originally from the Portland, Oregon area, my wife Jessica, daughters Sarah and Amy and I moved to Nampa in the fall of 2015. I began part-time work on the church staff in October 2017, "watching over" the youth sports team practices three evenings a week. In January 2018, though still part-time, my hours were increased and I began training as Assistant Facility Manager. This grew into a full-time job, and in March I became Facility Manager, overseeing care and maintenance of the building and grounds, as well as the setup required for the many events that take place at Valley Shepherd each week. I enjoy playing board and video games, and was involved in Civil War Reenacting for awhile.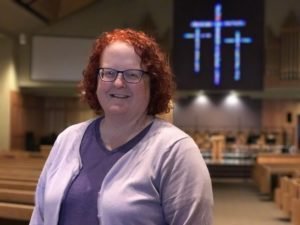 Angie Pearl, Administrative Assistant E-mail Angie Here
I was born and raised in Iowa, in a home that supported the fine arts, so went on to get my Bachelor of Fine Arts degree in Art. I worked as a graphic artist for several years in the screen printing industry. In 1997 I married Jim, who had just graduated Nazarene Theological Seminary and became a pastor. We served churches in Michigan, Iowa and Hawaii before moving to Idaho. I love working in the church office and view my role and the various tasks each day as a ministry. I get to minister to everyone who enters into the office.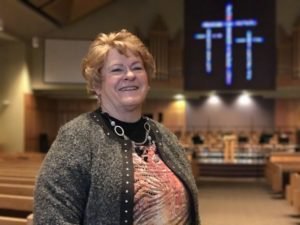 Judie Staub, Secretary Email Judie here
I grew up in Sacramento, then moved to Elk Grove in 1969 where we raised our family. I worked for the State of California for 34 years, retiring in December 2005. Widowed, I moved to Meridian in 2006 as I have family in the area. I've worked in the church office since August of 2015. I play in the Handbell Choir, enjoy bowling, and am learning to quilt.